Membership
Be a part of an organization that strives for the highest standards in public charter schools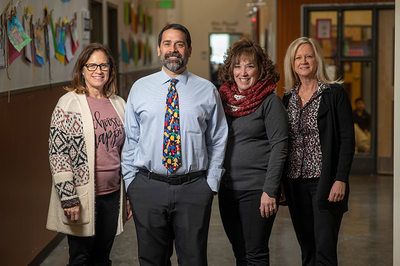 The Colorado League of Charter Schools is a full-service, non-profit, membership organization offering a variety of benefits, including legislative advocacy, performance management, new school support, professional development, group purchasing programs, coaching, consulting and more. Membership is open to all charter schools in Colorado, and on average, 95% of them become members of the League. This high rate of membership, as well as our dedicated ACT Network, strengthens our advocacy work in the legislature. It also provides members with access to a large network of their charter school peers from whom to learn and grow.
Additional benefits of membership in the League include:
---
Stronger Together
Working together, our voices are louder, our power is greater, and our state's children will receive the quality school choice and education they deserve.
"I really appreciate all the League does for charter schools in Colorado. You provide critical services to us that would be sorely missed if not available. You are making a difference and impacting all of us in many, many positive ways. Thank you so much!!"
Ready to become a member?
Email us with your questions about membership. We're happy to help!