Hall of Fame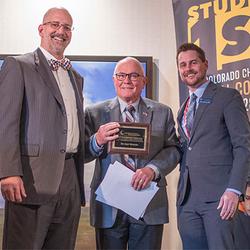 Celebrating our Community
The Colorado League of Charter Schools annual Hall of Fame is a celebration of members, leaders and supporters of the charter school movement. Each year, we solicit nominations from our community which are then vetted by a committee. Winners are announced at a special ceremony in conjunction with our annual conference, and we are thrilled to spotlight those who already shine as outstanding members of the charter community across Colorado.
Also be sure to check out our Charter Champions, a diverse group of charter high school students who aspire to be leaders in their community.
---
2023 Hall of Fame Winners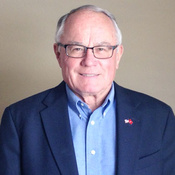 Dr. Gary Stueven
Lifetime Achievement Award
The Lifetime Achievement recognition is awarded to a charter school supporter or leader who has demonstrated dedication which grows, supports or protects the charter school movement. Nominees may be celebrated for a specific action, program or project OR may be nominated for a long-time approach or dedication to charter schools. Winners contribute to overall change in the charter movement.
After retiring from a 32-year career in public education, Gary returned to education to serve as the principal for Platte River Academy for 10 years. After retiring a second time, he continued serving charter schools—often under challenging circumstances. A true servant-leader, Gary has shown a dedication to supporting healthy charter schools. He spent four years conducting Colorado League of Charter Schools school governance training. He was also a member of the Charter School Support Initiative, served as a mentor in the Colorado Department of Education's Administrator Mentoring Program for seven different charter school leaders, reviewed Charter Schools Program Grant Applications and reviewed new charter applications in both Douglas and Jefferson counties. Gary's service to charter schools continues today.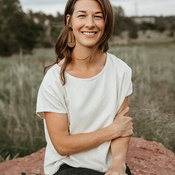 Sara Martin
Most Valuable Charter Contributor
The Most Valuable Charter Contributor Award recognizes a charter school staff member, volunteer or parent who is making a significant impact in their school. Nominees should demonstrate exceptional leadership in and commitment to charter school operational excellence in areas such as finance, human resources, accounting, facilities food services, student activities, etc.
As director of wellness at Atlas Prep Academy, Sara has been dedicated to securing grant funding and building partnerships with other community organizations, which enable Atlas Preparatory Academy to have a robust counseling and wellness team. Thanks to Sara's efforts, the student population has access to high-quality, whole-person wellness in a way most schools cannot provide. This past year, Sara established partnerships with the Latino empowerment nonprofit Voces Unidas and with the University of Colorado at Colorado Springs school of social work, which added four interns to Atlas' counseling and social work departments. Working with and mentoring young professionals has been a highlight of her time as director of wellness.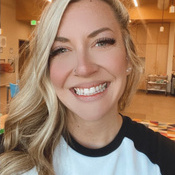 Megan Henry
Charter School Educator of the Year
The Charter School Educator of the Year Award recognizes a charter school educator who is exceptionally dedicated to closing the achievement gap and preparing students for success. Nominees should demonstrate a superior ability to teach and inspire in students a love of learning, and lead in collaboration with their colleagues and their charter school community to put student success in the forefront of their work.
Megan has been at Independence Academy for 11 years. Teaching art is her passion, and it shows. She teaches both middle school and elementary school and loves the potential of all students—especially the way they put their hearts into their art. She received her B.A. in art education at Colorado Mesa University.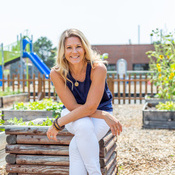 Rebecca McLean
Charter School Leader of the Year
The Charter School Leader of the Year Award recognizes an individual directly involved with a charter school (e.g., board member, administrator). Nominees should demonstrate significant influence in developing or maintaining a charter school, improving school accountability and performance, or driving other aspects of school excellence.
At Academy 360, Rebecca champions health and wellness programming and strategies using the Whole School, Whole Child, Whole Community (WSCC) model, an evidence-based strategy originated by the Centers for Disease Control and Prevention. Over the past few years, she helped form the Montbello Collective, a community-based partnership with nine organizations all existing within Academy 360, offering various wraparound services for the Montbello neighborhood and greater Far Northeast Denver. Rebecca earned her B.A. in law and society and philosophy from American University in Washington, D.C., and her Master's in public health from the Colorado School of Public Health in Aurora, Colorado. Rebecca serves on the Montbello Organizing Committee board of directors.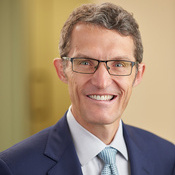 Eric Hall
Advocate of the Year
The Advocate of the Year Award recognizes an individual who has demonstrated significant influence in the public policy arena. The nominee may be working in advocacy, policy, organizing or other areas which grows, supports or protects the charter school movement. Nominees may be celebrated for a specific action, program or project OR may be nominated for a long-time approach or dedication to the space in advocacy and policy.
Eric Hall joined Sparks Willson, a Colorado Springs-based law firm, in July 2019. Eric's practice focuses on business litigation, constitutional law, school law, church law and employment. Eric has extensive experience with both jury and bench trials. Eric earned his B.A. from the College of William and Mary in Virginia, his M.A. in 1994 from St. John's College in Santa Fe, New Mexico, and his J.D. from Notre Dame Law School. Eric is a native of Colorado Springs and co-founder of Thomas MacLaren School, an award-winning charter school in Colorado Springs School District 11 serving students in grades K-12.
---
---
In this section