Work for the League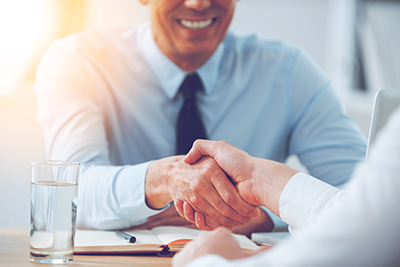 Mission and vision are at the heart of everything we do. While we value continuous learning and development for employees and the overall organization, we focus on what we plan, learn, and do through our mission and vision. Through this number-one priority, we ground ourselves in the priorities of our students with a sense of urgency and accountability so that no student is left behind.
Care and respect come first. We value and respect people, perspectives, and experiences because respect is the gateway to all our norms. In respecting our staff, members, and all stakeholders we create an environment in which we create a work-life balance paired with high expectations and the assumption of good will.
We pursue honesty and transparency. We pursue open, honest and transparent relationships in our organization where we listen to understand, question with respect and deliver transparent decisions to all stakeholders. We are constructive in our conversations, and pursue honesty without defensiveness to hold each other accountable to our mission, vision, and commitments.
We seek to co-create and collaborate. We co-create and collaborate to include people, to improve our decisions, to value various perspectives, and to demonstrate the strength of our culture. We use the respect, honest and mission focus to improve our organizational outcomes and provide a basis for how we support final decisions and outcomes.
Current Openings
None at this time. If you are interested in serving the Colorado charter school community, consider serving on a charter school governing board. Contact a charter school near you to scout their needs and requirements, or sign up for our board bank by emailing your resume to [email protected].