School Services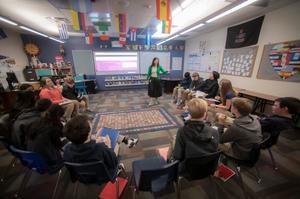 Academic Services
Increasing student achievement is a primary objective for charter schools, and achieving that goal requires reviewing and addressing accountability, teacher effectiveness, school culture and leadership best practices. Utilizing a positive and inclusive culture, data-driven assessments and personalized learning approaches, charter schools can address students' unique strengths and areas for growth, maximizing their academic potential. Learn more.
---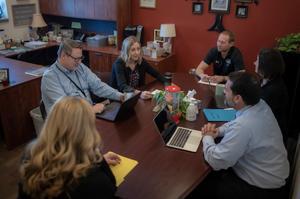 Board and Governance
While traditional public schools are governed by the local school district's board of directors, charter schools are unique public schools that feature a board of directors at the school level. Effective governance is a critical component of a high-quality charter school. Charter school boards are responsible for ensuring effective organizational planings while developing a sound strategic plan to support effective governance and leadership. Learn more.
---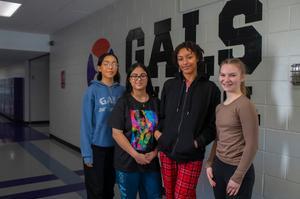 Enrollment and Communications
Because they operate independently and rely on both enrollment numbers and community support, marketing and communications play a pivotal role in the success of charter schools. From social media to recruitment, they require effective strategies to attract and retain both families and community stakeholders. Learn more.
---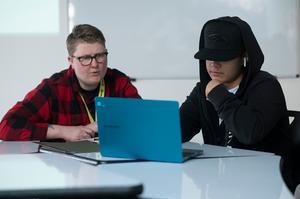 Exceptional Education for Diverse Learners
Utilizing their autonomy, charter schools have a unique opportunity to create a diverse and inclusive culture that values and celebrates the differences among students. This can include implementing culturally responsive teaching practices, fostering a welcoming environment, and promoting equity in educational opportunities. We focus on supporting member schools as they work to provide an exceptional education to the diverse learner populations within their classrooms. Learn more.
---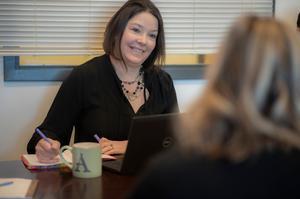 Facilities and Finance
Charter school staff work hard to operate their schools at the highest levels of efficiency possible, and achieving that goal requires a multifaceted approach encompassing various key elements. That includes robust financial management to ensure transparency, long-term sustainability and the efficient allocation of resources. Our team is here to help address all of these business needs, including compliance, operations and facility considerations. Learn more.
---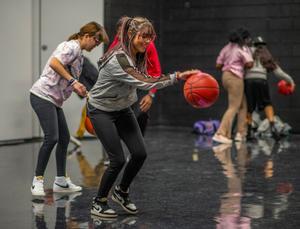 Health and Wellness
Like all public schools, integrating health and wellness practices in charter schools offers numerous benefits. Regular physical activity, nutritious meals, and access to mental health support contribute to stronger immune systems, increased energy levels, and improved concentration, all of which enhance academic performance. Moreover, promoting healthy habits from a young age instills lifelong patterns of self-care, equipping students with the knowledge and skills necessary for maintaining a balanced and fulfilling life. Learn more.
---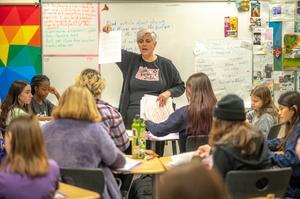 HR and Talent Development
Human resources (HR) is an essential function in any organization, including charter schools. From recruiting, hiring, and retaining talented educators who are dedicated to your mission and values to legal compliance and succession planning, we offer resources and support in all things people related. By investing in a robust HR department, charter schools can support an engaged staff while nurturing a culture that makes them an employer of choice. Learn more.
---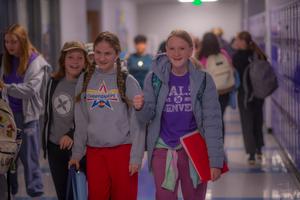 School Quality Reviews (SQR)
The League is committed to helping schools reach higher levels of student performance and overall operational success, an objective that can be achieved with a School Quality Review (SQR). This evidence-based, objective, and triangulated body of evidence is designed to drive systemic continuous improvement within each school's unique model and mission. Learn more.
---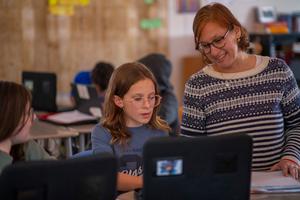 Start a School
With over 30 years of experience supporting new school development, The Colorado League of Charter Schools is a well-respected resource for best practices, thought leadership and essential services as you begin the process of creating a successful new public charter public school. Learn more.
---
Free Member School Services
The League offers a wide-variety of free services to all member schools, including:
Ongoing access to information, best practices and crisis support.
Learning Communities that bring together peers from across the state to discuss current topics in specific areas, including board and governance, leadership, new school development, marketing and more.
A Resource Library with guidelines, samples, checklists, and on-demand webinars
Access to our Member Marketplace
Unlimited job postings on the League's website
League Staff Site Visits
Want to learn more? Email us today to start the conversation.
---
Resource Center
We offer various avenues of support for school leaders and educators across the state. From webinars and bi-monthly Town Halls to newsletters, research reports and a jobs board, we offer the live and on-demand tools that help charter schools and their communities thrive.