Leadership Summit Speaker Line-up
Get ready for an unparalleled experience at the 2023 Leadership Summit! We're thrilled to announce an exceptional lineup of speakers who are pioneers in their respective fields, ready to inspire and empower you. Join us as they share invaluable insights, strategies, and thought-provoking perspectives that will propel your leadership journey to new heights. Stay tuned for updates on our distinguished speaker roster, and mark your calendars for a summit that promises to redefine leadership excellence!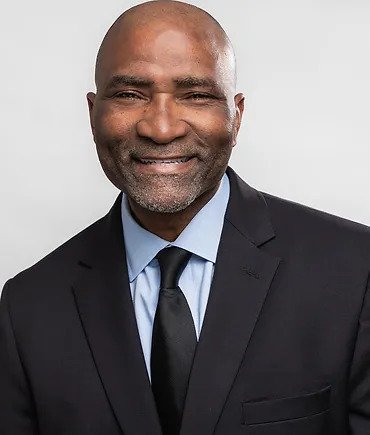 Keynote Speaker: Principal EL
We are absolutely thrilled to announce Dr. Salome Thomas-EL, widely known as Principal EL, as our esteemed Keynote Speaker for the 2023 Leadership Summit. A distinguished award-winning principal and teacher, internationally recognized speaker, and co-author of five best-selling books, Principal EL champions the belief that resilient leaders are those who make courageous decisions, challenge norms, and embrace risks.
Drawing from his extensive experience since 1987, Principal EL has garnered national acclaim as both a teacher and a chess coach, with his students achieving remarkable success as Eight-Time National Chess Champions. His thought-provoking presentations have inspired over 100,000 attendees worldwide, offering invaluable insights into transforming school cultures, fostering positive climates, and nurturing resilience in students.
Based in Wilmington, Delaware, Principal EL currently serves as a K-8 school leader and shares his expertise globally. He's been a featured contributor on platforms like "The Dr. Oz Show" and is the distinguished author of influential works including "I Choose to Stay" and "The Immortality of Influence". He co-authored the newly released books "Passionate Leadership", "Building a Winning Team", and "Retention for Change".
With a powerful blend of passion, compassion, and visionary leadership, Principal EL provides a down-to-earth roadmap for parents, teachers, and administrators to guide children towards achieving their dreams, regardless of the odds. His impact extends far and wide, having addressed diverse audiences across the United States, Canada, Nigeria, Trinidad, England, Jamaica, and The Virgin Islands. Principal EL's expertise has been featured on prominent platforms such as C-SPAN, CNN, and NPR Radio.
A scholar who's studied at esteemed institutions including Cambridge University in England and Lehigh University in Pennsylvania, Principal EL holds a doctorate in Education from Wilmington University in Delaware. His contributions to education have been recognized with prestigious awards, including the Marcus A. Foster Award and the Martin Luther King Award from the University of Pennsylvania. Notably, Educational Leadership and Reader's Digest Magazines have celebrated Principal EL as an "Inspiring American Icon". His influence has also graced platforms like Good Morning America and "The Oprah Radio Network". We are honored to have Principal EL lead us into a transformative experience at the 2023 Leadership Summit.
---
Check out the panel lineup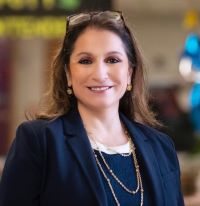 Susana Coradova
In June 2023, Susana Córdova became Colorado's 18th education commissioner, marking the first time a Latina has held this position in the state. With over 30 years in education, Córdova's career spans roles from assistant principal to superintendent, including key positions in Denver Public Schools and Dallas ISD. A Denver native and alumna of Abraham Lincoln High School, Córdova's commitment to educational equity is evident in her leadership. Notably, as Denver Public Schools superintendent, she achieved significant gains in graduation rates for African American and Latino/a students. Córdova's dedication to bilingualism and biliteracy also transformed the district's approach. She holds a master's degree from the University of Colorado Denver and is pursuing a doctorate from Southern Methodist University. Currently residing in Denver with her husband and children, one of whom is a high school teacher in the district, and the other a recent Stanford University graduate.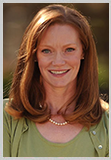 Rebecca McClellan
Rebecca McClellan, elected to the Colorado State Board of Education in November 2016 for a six-year term, re-elected in 2022 for a second term until January 2029, also assumed the role of Chairwoman in January 2023. She previously served as the State Board Legislative Liaison for the 2021 and 2022 sessions. Former Mayor Pro Tempore of Centennial and City Council member from 2006 to 2014, Rebecca focused on school funding improvements and initiated Centennial's inaugural Safe Routes to Schools program in collaboration with Bicycle Colorado. She and her husband, Jim, dedicated significant volunteer time to their children's K-12 education. Rebecca, a San Diego State University graduate and 2017 Gates Fellow at Harvard's Kennedy School of Government, also represented the Colorado State Board of Education at the National Association of State Boards of Education. The McClellans are proud parents of Colorado public university students. She is a graduate of Leadership Cherry Creek and has held roles in PTO executive leadership and her local district's legislative network.