Training and Extended Learning
Enhancing Professional Development
Discover a world of continuous growth and mastery with the League's comprehensive training and extended learning programs. As a member or non-member, you gain exclusive access to a diverse range of cutting-edge courses and workshops, meticulously designed to empower you both personally and professionally. Whether you're honing your leadership skills, delving into the latest technological tools, or exploring the depths of creativity, the League's offerings cater to your individual learning journey. Our expert instructors, drawn from various fields, ensure immersive and transformative learning experiences, fostering innovation, collaboration, and excellence. Elevate yourself with the League's unparalleled resources, and embrace a future enriched by knowledge and skill.
To register for any of these educational opportunities, visit our event calendar.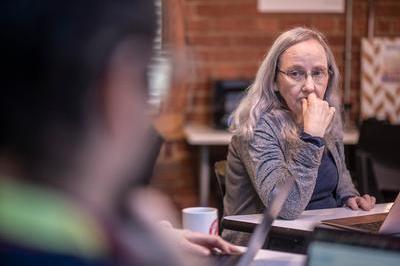 On-Demand Training: Academic Services
The League's Academic Services program partners with schools to deliver innovative professional development, consulting, school reviews, and resources. These opportunities are based on proven practice and are universally applicable to all leaders, teachers and schools, regardless of the model or instructional focus.

Cost: $175-$250 an hour
Leadership Coaching: Our experienced leadership coaches work side-by-side with school leaders and leadership teams to improve school culture, organize systems and structures, support change initiatives and more.
Improvement Planning and Implementation Coaching: Are you embarking on a change initiative and desire support in planning and implementing to ensure success? A planning and implementation coach can work with your school to design a project plan that includes major improvement strategies, 60-day milestones, action steps and success criteria. After a strong plan is created, your coach will work with you towards successful implementation.
Teacher Coaching: If your teachers will benefit from an instructional coach but you don't have the budget to hire your own, consider contracting with a League coach. Coaches provide individual instructional coaching, professional development, planning support and more.
For more information on these training opportunities, please contact us.
---
Focused Workshops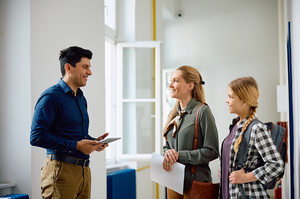 Staff Recruitment & Retention Strategies (Hybrid)
9/20/23, 10/18/23, 11/15/23, 1/17/24, 2/21/24, 4/17/24 | 9:30-11:30 AM
Free to League members | Prices vary for non-members.
This workshop series will set a strong foundation for recruiting and retaining educators at your school, including identifying key metrics and developing a sound strategy for your 2024 hiring season. Meets on the third Wednesday of each month from 9:30-11:30 AM both onsite and virtually.
---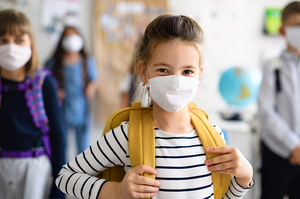 Leading School Culture Post-Pandemic (Virtual)
10/10/23, 12/5/23, 1/16/24, 3/12/24, 6/4/24 | 8:30-11:00 AM
$400 members | $500 non-members
Designed for both veteran and new leaders, this workshop series will support leaders in being the leader their organization needs them to be with a focus on social-emotional learning, trauma-informed and restorative practices to address student needs. Meets quarterly on the second Tuesday by Zoom from 8:30-11:00 AM with an option to attend the first meeting in-person at the League offices. Earn up to 12.5 Continuing Education Units.
---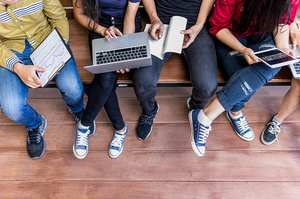 Leveraging Community Engagement to Drive Continuous Enrollment (Hybrid);
9/28/23, 10/9/23, 11/15/23, 1/17/24, 2/26,24 4/6/24 I 12:00-3:00 PM
Free for Members | $100/session non-members
Designed for both school leaders and site-based owners of marketing, enrollment and/or community engagement, each session will help attendees set a new vision and norm for school recruitment across teams, while gaining access to a wealth of practices, tools, and frameworks that can be adapted to any context.
---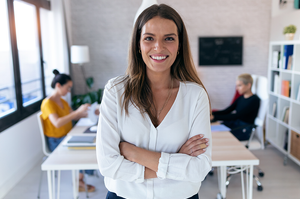 Managing Up for Your Board of Directors (Virtual)
10/19/23, 11/30/23, 1/18/24, 2/22/24 | 9:00-11:00 AM
$320 members | $420 non-members
In this four-part workshop series, school leaders of all experience levels and years of service will discover new strategies for effective Board leadership, with the goal of reviving their investment into one of their most vital and influential stakeholder groups. Meets quarterly from 9:00-11:00 AM. Earn up to eight Continuing Education Units.
---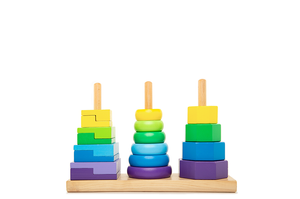 Building a Special Education Vision (Hybrid)
9/29/23 | 9:00 AM-2:00 PM
$50 members | $275 non-members
In this one day workshop, participants will walk away with a special education playbook. Student services consultant Kaci Coats will guide participants through the process of defining the experience they want all students to have in their school and then setting the school's vision, guiding principles, and continuum of services needed to accomplish that. Earn up to five Continuing Education Units.
---
Title IX Training Courses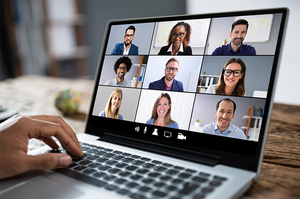 Title IX Investigator Refresher
11/2/2023 | 12:00-2:00 PM
$1,000 members | $1,300 non-members | $1,800 Bundle of Coordinator & Investigator Training
A school's prompt response to sexual harassment complaints is a critical aspect of an effective Title IX compliance program. This session provides participants with relevant updates regarding court and agency guidance on investigation requirements and proper investigation techniques. Participants should have taken the CLCS Title IX Investigator training or a similar program.
---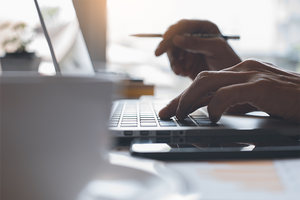 Title IX Coordinator Refresher
10/26/2023 | 12:00-2:00 PM
$400 members | $550 non-members | $1,800 Bundle of Coordinator & Investigator Training
Participants will be provided with guidance regarding the latest developments in Title IX compliance based on court rulings and agency actions. Participants should have already taken the CLCS Title IX Cooridnator training or a similar program.
---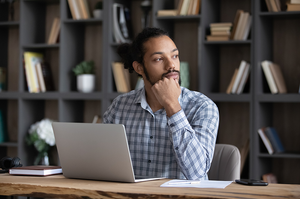 Title IX and Equity Compliance for Boards & School Leaders
9/26/2023 | 6:00-8:00 PM
$400 per school (member) | $550 per school (non-member)
This single, two-hour training is designed for board members, school leaders, counselors, athletic directors and any staff involved in Title IX processes. Attendees will gain an overview of Title IX and its reporting requirements for K-12 schools, including charters. From policies and procedures to staffing and training, this course will provide a thorough understanding of mandatory reporting and potential implications, as well as guidance for building a positive, durable compliance program. Pricing is for an entire school board, so can be purchased once and the link shared amongst board members.
---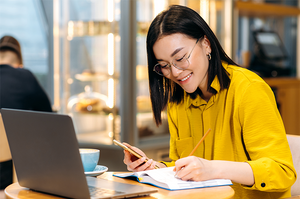 Title IX Decision-Maker Training for School Leaders
11/9/2023 | 12:00-2:00 PM
$400 per person (member) | $550 per person (non-member)
Designed for staff members who are tasked with student discipline as well as their supervisors and all Title IX coordinators, this two-hour course will examine Title IX requirements from a decision-making perspective. This includes mitigating circumstances and considerations for specific student populations. Achieving proper documentation will also be covered.
---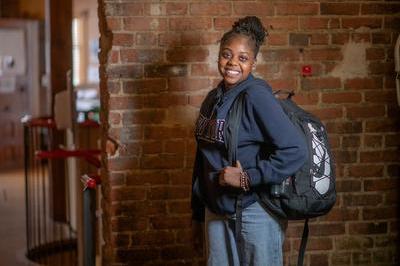 On-Demand IX Training: School Constituent Groups
Cost: $300 for access to all modules (members) | $375 non-members

The Colorado League of Charter Schools is pleased to present sexual harassment & Title IX training modules for school constituent groups for the 2023-2024 school year. These modules are compliant with current Title IX regulations and will assist your school in meeting annual training requirements for staff and students.
Since best practices include annual training for parents, we have included a module for parents as well. The modules include PowerPoint slides with a manual to assist you in customizing your training to include references to your school's policies and resources.
Age-appropriate training for Students

Elementary School (5-10 minutes)
Middle School & High School (10-20 minutes)

Parents (15 minutes)
Staff (30-45 minutes)
Upon a confirmed order, you will receive the files via email or, if you prefer, a secure GoogleDocs link to the training modules. Alternatively, you can choose to receive a flash drive of the materials for no extra cost. For additional questions, or to place an order, please contact Karin Ranta-Curran.