Leadership Summit
2023 Charter School Leadership Summit
October 9, 2023
Le Méridien Denver Downtown
Pricing
Member pricing | $200
Non-member pricing | $225
Vendor pricing | $200
Next pricing change on October 1, 2023
The Charter School Leadership Summit is one of our biggest annual events focused on bringing educators, administrators, and policymakers from around the state together. Every aspect of the day is designed to empower charter school leaders with the knowledge, skills, and community partners necessary to navigate the ever-evolving landscape of education, so you won't want to miss a thing. Join us for a transformative experience of educational innovation and leadership!
For more information on purchasing a sponsorship, please visit our 2023 Leadership Summit Sponsorship page.
Tentative Schedule:
Sponsors set up | 7:30 AM | Pre-function area
Breakfast and Networking with leaders and partners | 8:00 AM | Pre-function area
Program Keynote - Principal EL | 9:00 AM | Grove Ballroom
Break time with Sponsors | 10:15 AM | Pre-function area
Program Breakout sessions | 10:30 AM | Grove Ballroom, Kebler Pass 1, Kebler Pass 2
Lunch | 12:00 PM | Grove Ballroom
Program Ed Talks | 1:00 PM | Grove Ballroom
Break time with Sponsors | 2:15 PM | Pre-function area
Panel Discussion | 2:30 PM | Grove Ballroom
Happy Hour | 3:30 - 5:00 PM | Pre-function area
Schedule for Learning Communities and Trainings that will take place at the Leadership Summit:
LAUNCH 2024 New School Cohort meeting | 8:00 - 9:00 AM | Kebler Pass 1
Executive Director Cohort meeting | 12:00 - 1:00 PM | Grove Ballroom (during lunch)
Leveraging Community Engagement to Drive Continuous Enrollment & CONNECT Cohort | 1:00 PM | Kebler Pass 2
Parking Information
Experience hassle-free parking at the Leadership Summit held at Block 162, located at 675 15th St, Denver, CO 80202. Attendees can conveniently drop off their vehicles at either the Le Meridien or AC Hotel entrance, where our dedicated valet team will take care of parking. Enjoy all-day parking for just $24, ensuring a seamless and stress-free arrival at the event.
---
Why attend?
Inspiring Keynote Speakers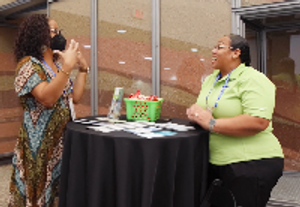 Gain insights from renowned leaders and visionaries who are shaping the future of education. Our keynote speakers will share their experiences, successes, and strategies to inspire and empower you to drive positive change in your charter school.
Cutting-Edge Workshops and Sessions
Immerse yourself in a rich selection of workshops, keynote sessions and panels led by experts in the field of education. From innovative teaching methodologies, to strategic planning and governance, you'll be given practical tools and strategies to enhance your student's achievement and school performance.
Networking Opportunities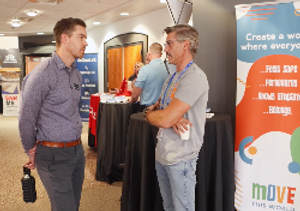 Engage in meaningful discussions, share best practices, and forge partnerships that can help you overcome challenges and amplify your impact during breakfast. Connect and collaborate with a diverse community of charter school leaders, educators, and industry professionals during our Happy Hour.
Emerging Trends and Best Practices
Stay ahead of the curve by exploring the latest trends, research, and best practices in charter school leadership. Discover innovative approaches to student engagement, curriculum development, and technology integration, ensuring your school remains at the forefront of educational excellence.
Professional Growth and Development
Elevate your leadership skills through interactive workshops and professional development sessions. Learn effective communication techniques, strategic decision-making, data-driven instruction, and other essential skills that will empower you to lead your charter school with confidence. Certificates given upon request.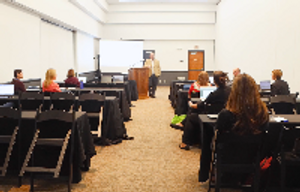 Resource Showcase
Explore a vibrant exhibit hall featuring the latest educational resources, technologies, and services. Discover innovative products and solutions tailored to meet the unique needs of charter schools, and connect directly with vendors and providers.
Advocacy and Policy Discussions
Engage in conversations about policy and advocacy efforts affecting the charter school movement while learning from policymakers and industry experts about the latest developments.
Watch last year's keynote speaker, Michael B. Horn:
Follow us on social media for the latest updates and announcements:
Twitter | Facebook | LinkedIn
Thank you to our current 2023 Leadership Summit sponsors