Annual Conference
2024 Colorado Charter Schools Annual Conference
The 2024 Colorado Charter Schools Annual Conference is a highly anticipated event that brings together educators, administrators, and advocates from across the state to explore innovative ideas, share best practices, and collaborate in shaping the future of charter education. This year's conference promises to be the most exciting and impactful yet as we delve into the latest trends, research, and strategies to empower charter schools and drive educational excellence. Please join us for this two-day charter school event dedicated to empowering educational excellence. Prepare for an unforgettable experience that will transform your professional practice!
February 27-28, 2024
Marriott Denver Tech Center
Pricing
Member pricing | $345
Non-member pricing | $415
Vendor pricing | $345
Next pricing change on October 1, 2023
*Requests for speaking opportunites will open from mid-September through mid-October. Check back here for updates and survey link.
Conference Highlights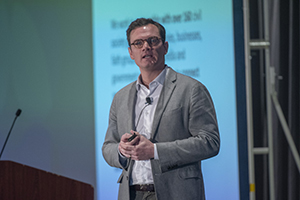 Inspiring Keynote Speakers
Renowned thought leaders and experts in the field of education will grace our stage to deliver inspiring and insightful keynote addresses. Get ready to be motivated, challenged, and empowered as they share their knowledge, experiences, and visions for the future of charter education.
Engaging Workshops and Sessions
Choose from a diverse selection of workshops and sessions designed to address the most pressing topics and challenges facing charter schools today. Led by seasoned educators, administrators, and industry professionals, these interactive sessions will provide valuable strategies, practical tools, and innovative approaches that you can implement in your own schools.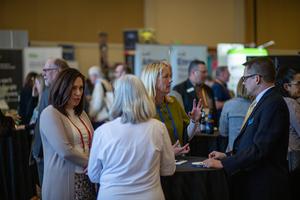 Networking Opportunities
Connect and collaborate with fellow educators, policymakers, and education advocates during dedicated networking breaks, receptions, and social events. Share ideas, exchange experiences, and build lasting relationships with like-minded professionals who share your passion for charter education.
Exhibitor Showcase
Explore the Exhibitor Showcase, in both the Exhibit Hall and Atrium, where you'll discover a wide range of educational products, services, and solutions offered by leading companies and organizations. Engage with exhibitors, gather information, and explore new resources that can enhance your school's curriculum, technology, infrastructure, and student services.
Celebration and Recognition
We will take time to recognize and celebrate the achievements of our Charter Champions and Hall of Fame recipients that have each made significant contributions to the Colorado charter education community. Join us as we honor their dedication, innovation, and commitment to providing quality education and transforming lives.
Registration
Stay tuned for updates on the conference agenda, speakers, and registration details by subscribing to our newsletter. We look forward to welcoming you to the 2024 Colorado Charter Schools Annual Conference, where together we can shape the future of charter education and inspire a generation of learners. Join us and be a part of the educational revolution!
For any inquiries or further information, please contact our events team and follow us on social media for the latest updates and announcements: Twitter | Facebook | LinkedIn