¡Feliz Mes de la Herencia Hispana, Miembros del ACT! El Mes de la Herencia Hispana, celebrado del 15 de septiembre al 15 de octubre, es un tiempo para honrar las ricas y diversas contribuciones de las personas hispanas y latinas a la historia y cultura de nuestro país. En el espacio de las escuelas chárter de Colorado, esta es una oportunidad importante para celebrar las vibrantes comunidades hispanas y latinas que juegan un papel integral en nuestras escuelas. Al reconocer su cultura y sus contribuciones, no solo fomentamos un sentido de inclusión para todos los estudiantes, sino que también obtenemos una comprensión más profunda de los diversos orígenes que enriquecen nuestro entorno educativo.
Por favor, comparta con nosotros sus planes y fotos para celebrar el Mes de la Herencia Hispana a través de las redes sociales y asegúrese de etiquetar a la Red de Apoyo del ACT para que podamos compartirlos.
---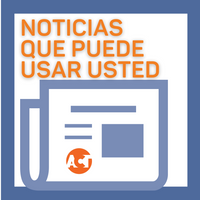 Noticias útiles
Resultados del rendimiento de las escuelas y distritos¡Ya están aquí los resultados preliminares del sistema estatal de rendición de cuentas! Los marcos de rendimiento son una parte importante del sistema de rendición de cuentas del estado que se utilizan para acreditar a los distritos escolares y asignar calificaciones a las escuelas. Estos marcos utilizan datos estatales que incluyen crecimiento académico, logros académicos y datos de preparación postsecundaria y laboral. Revise el desempeño de su escuela y distrito en el tablero del estado aquí.
EXAMINAR EL TABLERO DEL ESTADO AQUÍ
Nuevo episodio del Podcast Chárter
Chequee el último episodio del Podcast Get Schooled (Edúquese) de la National Alliance for Public Charter Schools (Alianza Nacional de Escuelas Chárter), en el que se analizan los resultados de la reciente encuesta nacional de maestros de escuelas públicas. Y ya que está allí, asegúrese de ponerse al día con los episodios anteriores sobre los temas más importantes a los que se enfrentan las escuelas chárter hoy en día, tales como teacher retention, (retención de maestros) creating a sense of belonging for refugee and immigrant students (cómo crear un sentimiento de pertenencia para los estudiantes refugiados e inmigrantes), y how to be a changemaker for public education (cómo ser un agente de cambio en la educación pública).
---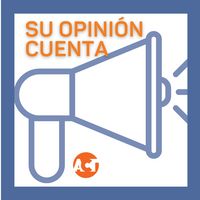 Haga sentir su voz
Se buscan candidatos para Charter Champions
Charter Champions (Campeones Chárter) es un programa de cuatro meses de formación para un grupo diverso de estudiantes de secundaria que aspiran a ser líderes en su comunidad. Los campeones definirán lo que significa ser un líder estudiantil colaborando con sus compañeros y promoviendo una cultura de excelencia. Buscamos estudiantes de secundaria en buena situación académica que hayan demostrado su compromiso con los demás a través del voluntariado y el servicio a su escuela/comunidad, y un interés en las campañas de apoyo, el liderazgo y el gobierno.
NOMINAR AQUÍ A UN ESTUDIANTE CHÁRTER
Preparación para las elecciones de noviembre
Aunque todavía faltan un par de meses para las elecciones, ¡ahora es el momento perfecto para prepararse para votar! Este año tendrá la oportunidad de votar sobre varias cuestiones de ámbito estatal, así como sobre cargos locales, como el consejo escolar de educación y los miembros del concejo municipal. Aquí tiene tres sencillos pasos que le ayudarán a organizarse antes de que la balota llegue a su buzón:
Regístrese para votar o actualice tu registro de votante - Si aún no se ha inscrito para votar, ¡ahora es el momento perfecto! Consulta las instrucciones paso a paso para registrarse aquí. Si está registrado/a asegúrese de que todos sus datos estén correctos antes de que se envíen las balotas por correo.
Consulte el modelo de papeleta de tu condado - ¿Quiere saber sobre qué se votará este año? Muchos condados proporcionan balotas de muestra antes de las elecciones para que tenga una idea de los temas sobre los que va a votar en ese ciclo electoral. Puede encontrar los enlaces a la oficina del secretario y registrador de cada condado que proporcionaría las balotas de muestra para votar en el sitio web del secretario de Estado de Colorado.
Empiece a investigar y asista a eventos locales - Cuando sepa los asuntos por los que va a votar en noviembre, es un buen momento para empezar a investigar. Visite los sitios web de los candidatos, revise las guías del votante de las organizaciones en las que confía y asista a los foros locales de candidatos y temas para tener una mejor idea de cómo querrá votar. Acuda también a la reunión informativa preelectoral del ACT el 5 de octubre al mediodía para informarse.
Si desea más información y recursos para participar en las elecciones de este año, consulte nuestra Caja de herramientas para el votante.
ACCEDER A LA CAJA DE HERRAMIENTAS PARA EL VOTANTE AQUÍ
---
Edúquese
Reunión informativa preelectoral del ACT
¿Quiere un adelanto de lo que estará en su boleta electoral en noviembre? Acompáñenos en una sesión informativa preelectoral exclusiva del ACT el 5 de octubre al mediodía, en la que repasaremos los principales temas y contiendas electorales, así como las formas en que puede implicar a su comunidad en las elecciones de este año.
---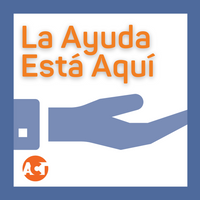 Aquí está la ayuda
Recursos para las campañas de apoyo del ACT
¿Se perdió alguno de nuestros boletines? ¿Quiere acceder a las grabaciones de nuestros cursos de capacitación? ¿Necesita un folleto que explique la Red de Apoyo del ACT a sus escuelas? Puede encontrar todo esto y mucho más en nuestra página de la red ACT.