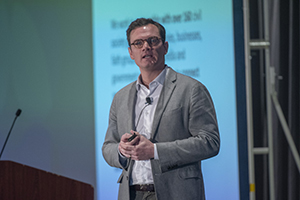 Immerse yourself in a dynamic array of enlightening workshops and sessions tailored to tackle the paramount issues and complexities confronting charter schools in the contemporary educational landscape. Crafted and facilitated by seasoned educators, adept administrators, and industry professionals, these interactive sessions transcend the conventional, offering not only theoretical insights but also practical tools and innovative methodologies. Delving into a comprehensive exploration of diverse topics, each session is meticulously designed to empower participants with actionable strategies.
Whether you seek to refine administrative skills, cultivate effective teaching methodologies, or navigate the evolving educational landscape, our workshops promise an enriching experience. Unleash the potential for transformative change in your educational approach as you absorb the wisdom and expertise shared by our distinguished presenters. Elevate your professional toolkit with practical takeaways, fostering an environment of continuous improvement and innovation within your school community. Workshops will be announced soon!
*If you have recently submitted a workshop proposal (which is now closed), know that reviews are in process and you will hear back about the final selection by the end of the month. Thank you for your patience!
Annual Conference Presenter FAQ
WHAT DEADLINES SHOULD I BE AWARD OF?
November 8: Acceptance, waitlist, and declines to proposals submitters emailed
December 31: Presenter deadline for Presenters to confirm participation with their strand coordinator along with a full description of your session.
February 1: Deadline for Presenters to provide presentation materials to their strand coordinators.
WHAT COSTS ARE COVERED BY CLCS FOR PRESENTERS?
CLCS does not pay per diem, honoraria or expenses for breakout session speakers. Approved presenters are offered a discounted presenter registration rate when their presentation is accepted. You will still need to register as a presenter attendee.
HOW LONG ARE BREAKOUT SESSIONS?
Breakout sessions vary from 60-90 minutes. If you are selected, your strand coordinator will reach out to you directly with the specifics, or you can view our session schedule here.
HOW WILL MY PRESENTATION ROOM BE SET UP?
All breakout rooms will be equipped with a screen and projector. Larger rooms will be given a mic and speakers, and will be recorded.
WHAT MATERIALS DO I NEED TO PREPARE FOR MY PRESENTATION?
All presenters will be required to bring their own computers to connect to the screens. Any additional materials needed should be determined by the presenter. You will receive instructions from our team on powerpoints through email.
WHO SHOULD I CONTACT IF I HAVE QUESTIONS?
If you have any questions regarding your presentation, feel free to contact [email protected], or contact your strand coordinator directly.