October Legislative Update: The Latest News and Updates!
Welcome to the League's October Legislative Update!
As the leaves change and the autumn breeze ushers in a new season, I invite you to fall into the latest news and updates related to Colorado charter school policy. This edition delves into the hard work the League's been doing on your behalf during this year's legislative interim, as well as the progress on numerous task forces that were created during the last legislative session.
Legislative Task Forces: Managing Policy During the Interim
Sometimes, just as significant as our victories are the harmful proposals we manage to prevent. Last spring, numerous such proposals emerged covering topics ranging from accountability to discipline. Our efforts played a critical role in ensuring that the most detrimental ideas did not become law. Instead, in many cases, task forces were established to examine these issues during the interim period.
When these task forces were created, we ensured that representatives from the charter sector had a seat at the table and were actively engaged in the discussions. At present, four task forces and working groups are currently meeting focused on matters of accountability, transportation, discipline, and school finance. We'll be sure to keep you apprised of developments coming out of these committees, but in the meantime, if you haven't yet completed the League's fall Advocacy Survey, this is the best way to ensure the League and our partners are accurately representing your voice and viewpoints as part of the discussions. Please complete it today.
Federal Policy
Bipartisan bill would strengthen the federal Charter Schools Program by providing more access to pre-planning resources needed to open a new school
Last week, Senators Bill Cassidy, M.D. (R-LA), ranking member of the Senate Health, Education, Labor, and Pensions (HELP) Committee, John Cornyn (R-TX), Cory Booker (D-NJ), Tim Scott (R-SC), Mike Braun (R-IN), Maggie Hassan (D-NH), Brian Schatz (D-HI), and our very own Michael Bennet (D-CO), introduced the Empower Charter School Educators to Lead Act which would allocate Charter School Program (CSP) grant funding for pre-planning grants to school leaders and educators looking to start high-quality public charter schools. The funds in this bill are intended to help equalize the opportunity for educators and school leaders who want to open a charter school but lack access to resources needed to navigate the complex process and planning costs required to submit a high-quality charter school application.
What the bill would do:
Allow State Entities receiving CSP grants to use a portion of their funding to make pre-planning awards to experienced educators to support the development of high-quality charter applications.
Raise the current caps on the percentage of funds that can be spent on technical assistance and administration to ensure that states can support a high-quality charter school community and comply with new regulatory requirements.
Explicitly authorize states to provide technical assistance to charter schools in accessing facilities, a major need in the charter school community.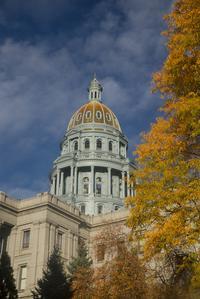 Budget Process Update: Economic Forecast
The state legislature uses economic forecasts prepared by the Legislative Council Staff to develop the state budget, monitor state spending in relation to revenue, and determine and report the amount of excess state revenue under TABOR. These forecasts of the Colorado and U.S. economies and of state revenues are produced at least quarterly (March, June, September, and December).
The September 2023 forecast was published late last month, and then the Joint Budget Committee heard revenue forecasts from the Legislative Council and Office of State Planning and Budgeting.
Both forecasts:
show subdued projections for economic growth;
indicate that the economy is resilient;
note that Colorado housing costs continue to exert upward pressure on inflation and
show a dissipating risk of recession, but still some risk.
Resources and Opportunities to Engage!
Prop HH Overview
A number of you have asked for more details on Prop HH – what exactly it would do and what would be its likely implications for schools and school funding. We created the following one-pager to assist in providing a brief summary. Should you have more questions, please don't hesitate to contact us.
The League's Annual Legislative Agenda
As you all know, each fall, the League releases an agenda of legislative priorities for the year.
The 2024 Legislative Session is just around the corner. The pandemic exposed how a one-size-fits-all public education system does not work for every student and family. With this perspective in mind, the League advances its policy work each year, consistent with our vision for all Colorado students to have access to high-quality public school options.
A group of folks that play a pivotal role in that policy and advocacy work is our Governmental Affairs Committee (GAC). GAC is made up of school representatives and policy partners. This group meets throughout the year and during the legislative session to assist the League in the development of our annual Legislative Agenda and to provide us feedback on emergent policy topics.
Apart from GAC, our member schools also play a critical role through their engagement with us throughout this process. We value the collective wisdom and experience of our member schools in shaping our policy agenda. Your insights are invaluable in ensuring that our advocacy efforts align with the needs and aspirations of our students, teachers, and communities. We encourage all member schools to actively engage with the League as we craft our policy agenda for the upcoming year. Your input will help us champion your interests effectively and create a more responsive and dynamic educational landscape. Together, we can make a meaningful difference for the 137,000 students across our more than 260 public charter schools. Send us an email with your thoughts!
Policy One-Pagers: A resource for our members to ensure that you are informed about the most relevant new state laws
In years past, the League has provided its members with a resource to know more about legislation passed in each session and how it might affect your charter school. This was known as the School Leader's Guide to the Legislative Session. Because we are always looking for ways to evolve and become more efficient in how we share information, we transitioned to more concise and direct policy one-pagers. You can access these files on our resources page through your League login as a member. Should you have any questions upon review, please don't hesitate to contact me at [email protected].
Invitation to Present at the 2024 Annual Conference: Submit your proposal today
We are excited to extend an invitation to submit a proposal to become a workshop presenter at the upcoming 2024 Charter School Annual Conference. The conference will cover a diverse range of topics, and your expertise could greatly enrich the discussions. Our attendees are eager to learn from experienced professionals like yourself, and your contribution would undoubtedly be invaluable!
Preferences are given in judging proposals based on Quality, Relevance, Timeliness, Past Experience, Flexibility, and Partnership between different organizations (schools, vendors, partners, etc.). Workshop presenters do receive discounted registration rates.
To express your interest, please Submit your Proposal here. Deadline: October 30, 2023. Should you have any questions or require further information, please do not hesitate to reach out to us. We greatly appreciate your time and consideration.
Youth Violence Prevention Grant
The due date for submissions for the Youth Violence Prevention Grant has been extended until 5:00 PM on Monday, November 13, 2023. You can find additional information here.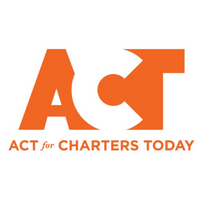 ACT Network: Act for Charters Today
The League's Act for Charters Today (ACT) Advocacy Network is the group and process through which we activate and engage our public charter school families, parents, students, and staff for the common good. This action-oriented network strives to build knowledge, skills, and power to strengthen and support charter schools throughout the state.
Our advocacy efforts are focused on state policies and district initiatives that ensure all Colorado children deserve access to high-quality public school options, including charter schools. Build your charter school knowledge and advocacy skills while taking part in a powerful and influential community statewide that intercedes on behalf of our schools and, more importantly, our students. We'll give you everything you need to make taking action for charters quick and easy!
Angelina Sierra-Sandoval
Director of Government Affairs, Colorado League of Charter Schools
[email protected]